Harlem Late Night jazz Presents:
HARLEM LATE NIGHT JAZZ​ Presents:
Free Jazz emerged during the late 1950s, reached its height in the '60s, and has remained a major development in jazz since. There are no rules in Free Jazz. Musicians do not adhere to a fixed structure as they improvise. They change keys at will. Musicians roles tend to be fluid, as does the balance between composition and improvisation.. Free jazz is ultimately improvisation using no fixed instrumental roles or harmonic, rhythmic, or melodic structures. 1
The roots of free jazz trace back to New York's Five Spot jazz club in the Bowery. As the story goes, an alto saxophonist named Ornette Coleman walked into the club in 1959 and began playing freeform jazz on his plastic saxophone. Coleman referred to his new style as "free jazz" and released an album, Free Jazz (1960), from which the movement gets its name.2
Saxophonists John Coltrane and Eric Dolphy followed Coleman; they were soon joined by pianist Cecil Taylor and Albert Ayler, who drew inspiration from gospel music. Saxophonist Pharaoh Sanders and pianist/composer Sun Ra formed their own styles.
Coltrane is often considered the leading protagonist in Free Jazz. However, in an interview with Jazz Magazine (1963), Coltrane said he felt indebted to Coleman.3 While Coltrane's desire to explore the limits of solo improvisation and the possibilities of innovative form and structure was evident in records like A Love Supreme, his work owed more to the tradition of modal jazz and post-bop. But with the recording of Ascension in 1965, Coltrane demonstrated his appreciation for the new wave of free jazz innovators.4 On Ascension Coltrane augmenting his quartet with six horn players, including Archie Shepp and Pharoah Sanders.5
Much of Sun Ra's music could be classified as free jazz, especially his work from the 1960s, although Sun Ra said repeatedly that his music was written and boasted that what he wrote sounded more free than what "the freedom boys" played. 6 The Heliocentric Worlds of Sun Ra (1965) was steeped in what could be referred to as a new black mysticism 7
Charles Mingus' contributions (evidenced by Pithecanthropus Erectus) were to bring back collective improvisation in a music scene that had become dominated by solo improvisation as a result of big bands.8 By the 1970s, contributors included Arthur Blythe, James Newton, and Mark Dresser
Free jazz scenes have become established in Europe and Japan, led by artists like Peter Brötzmann, Joe Harriott, Evan Parker, Derek Bailey, and Conny Bauer..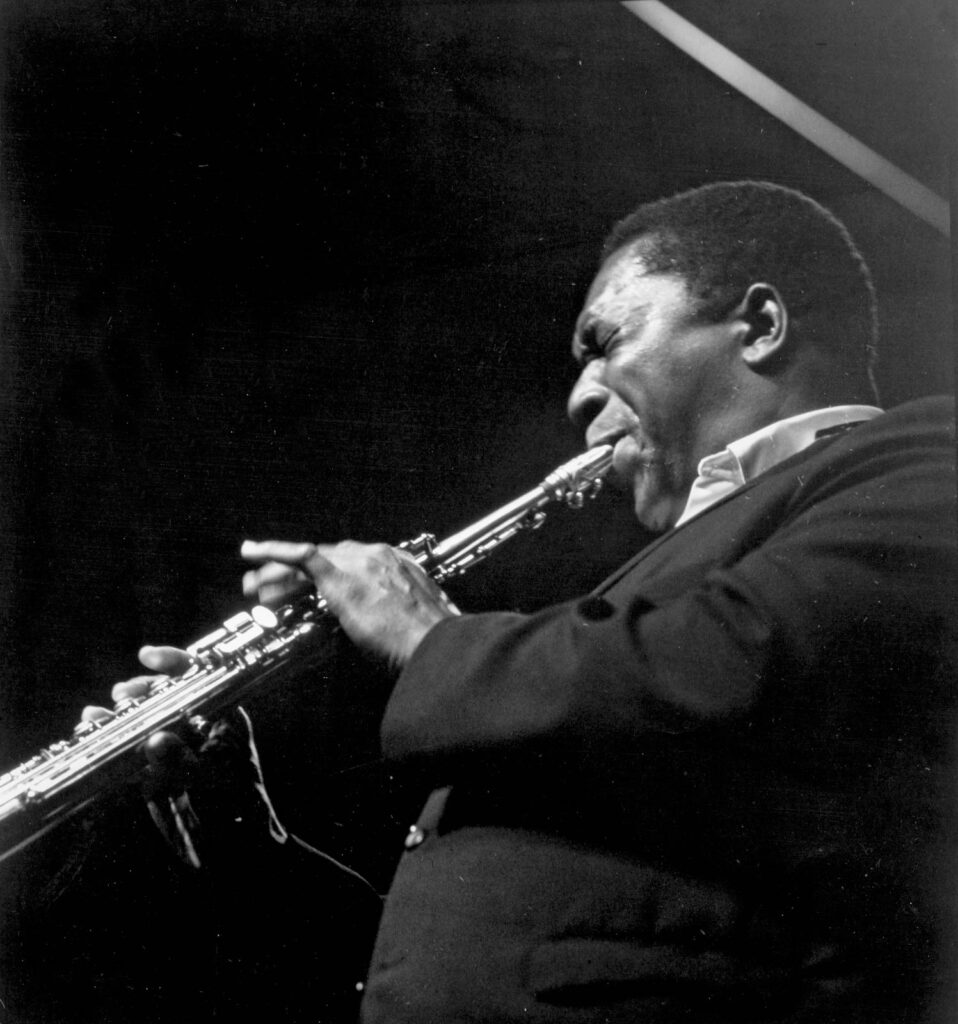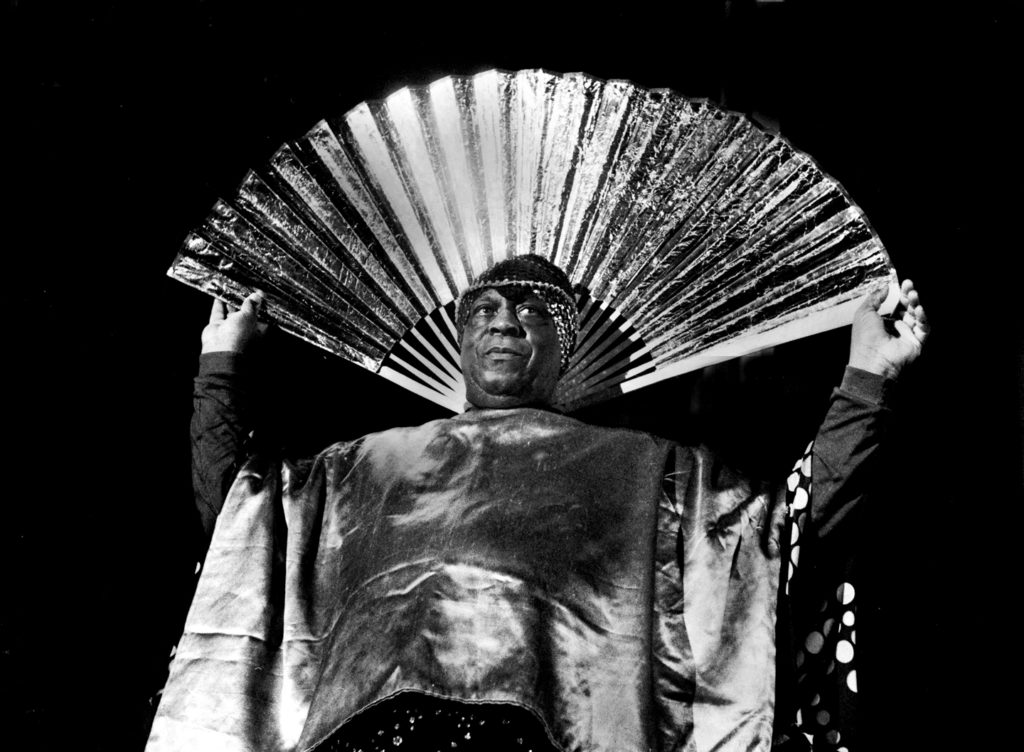 Footnotes:
1
Adapted from the Encyclopedia Brittanica. https://www.britannica.com/art/free-jazz
2
MasterClass Oct 15, 2019 https://www.masterclass.com/articles/what-is-free-jazz#history-of-free-jazz
3
Adapted from Quersin, Benoit (1998). "La Passe Dangereuse (1963)". In Woideck, Carl (ed.). The John Coltrane companion : five decades of commentary. Schirmer Books. p. 123. ISBN 978-0028647906.
4
Anderson, Ian (2007). This is Our Music: Free Jazz, the Sixties, and American Culture. Philadlephia: University of Pennsylvania. p. 62.
5
Gioia, Ted (2011). The History of Jazz. Oxford, England: Oxford University Press. pp. 309–311.
6
Berendt, Joachim-Ernst; Huesmann, Günther (2009). The Jazz Book: From Ragtime to the 21st Century. Lawrence Hill Books, Chicago Review Press. p. 28.
7 8
Southern, Ellen (1997). The Music of Black Americans (3rd ed.). New York: Norton. pp. 494–497. ISBN 0-393-97141-4.