Harlem Late Night jazz Presents:
HARLEM LATE NIGHT JAZZ​ Presents:
In the early 1970s, Washington, D.C.-based musical pioneer Chuck Brown began laying the foundation for a new and innovative sound called go-go music. Driven by teenage musicians and audience members, the music was heavily inspired by funk, blues, soul, and salsa. It's most identifiable by its syncopated polyrhythms and use of multiple percussion instruments, including cowbells.
Initially, "go-go" was the term used to identify the place where young people were partying. In time, the funky, homespun music became known as go-go music. "Go-go" made perfect sense because, between songs, the percussion section would continue to play while the band leader would engage the audience through melodic call and response sessions. Call and response engaged audiences and became wildly popular as birthdays were recognized, graduations were celebrated, and the neighborhoods in attendance were openly acknowledged through the music.1
Brown explains that he came up with this new playing style purely out of necessity: "Disco DJ's started taking our shows. They were cheaper and because of mixing they could keep the dance floor packed. People no longer liked the pause in between songs." In response, Brown ("the Godfather") started experimenting with a style that enabled his band to continue into the next song without ever stopping. He let the percussion section—drums and congas—take over while he talked to the crowd. The call and response lyrics and percussion work that developed became the benchmark of go-go.2
The popularity of the new sound spread quickly and resulted in a fierce competition between local D.C. bands. There were dozens of go-go bands that popped up in Washington, D.C., in the mid-1980s. A typical go-go band had keyboard players, horn sections, string sections, and multiple percussionists—many of whom were teenagers.3
Go-go initially reached a wider audience when Chuck Brown and the Soul Searchers released their single "Bustin' Loose" in late 1978. With the release of Trouble Funk's "Pump Me Up" in the 1980s, go-go flirted with outside success. The decade closed with the wide exposure given to Experience Unlimited when they appeared on Spike Lee's film School Daze performing "Da Butt." In the decade between 1979-1989, go-go received its widest national exposure. Several other important groups, most notably Backyard Band and the North East Groovers, came onto the scene during the 1990s. In the first decade of the twenty-first century, groups such as Familiar Faces, Lissen Band, UCB, Be' La Dona, and Suttle Thoughts emerged. Today "beat ya feet" and the "bounce beat" are the most significant trends in go-go.4
While the invention of go-go music is well-established in the Washington area, it has been largely overlooked by cultural historians outside of our nation's capital. The most notable bands were undoubtedly Chuck Brown and the Soul Searchers, Rare Essence, Trouble Funk, Junkyard Band, and Experience Unlimited.
In the late 2000s and early 2010s, it became harder for go-go bands and local venues to hold concerts, as law enforcement viewed the concerts and bands as seedbeds of violence. Many of the venues have closed, with some residents attributing it to gentrification.5 Despite attempts to marginalize go-go as gentrification expands in Washington D. C., go-go continues to prove resilient. Public outcry against attempts to "silence" go-go was loud, resulting in go-go being made the "official music" of the nations capital by Muriel E. Bowser in February 2020.6 7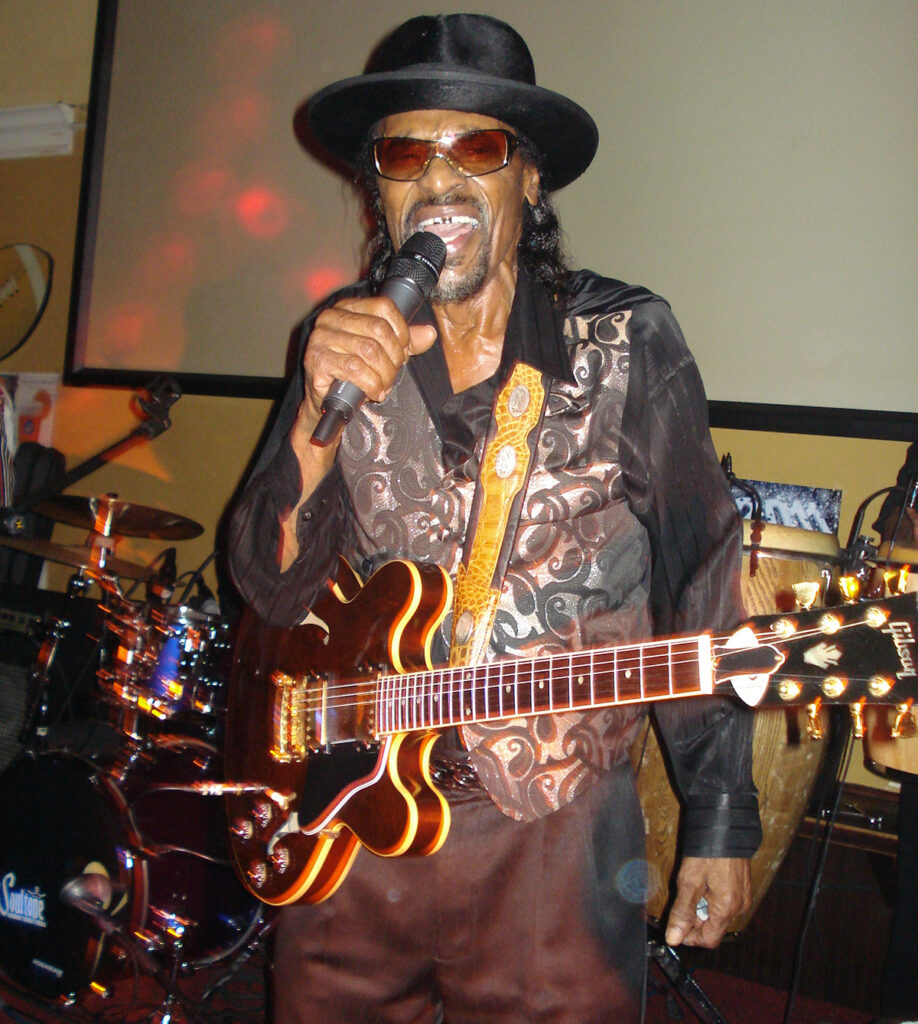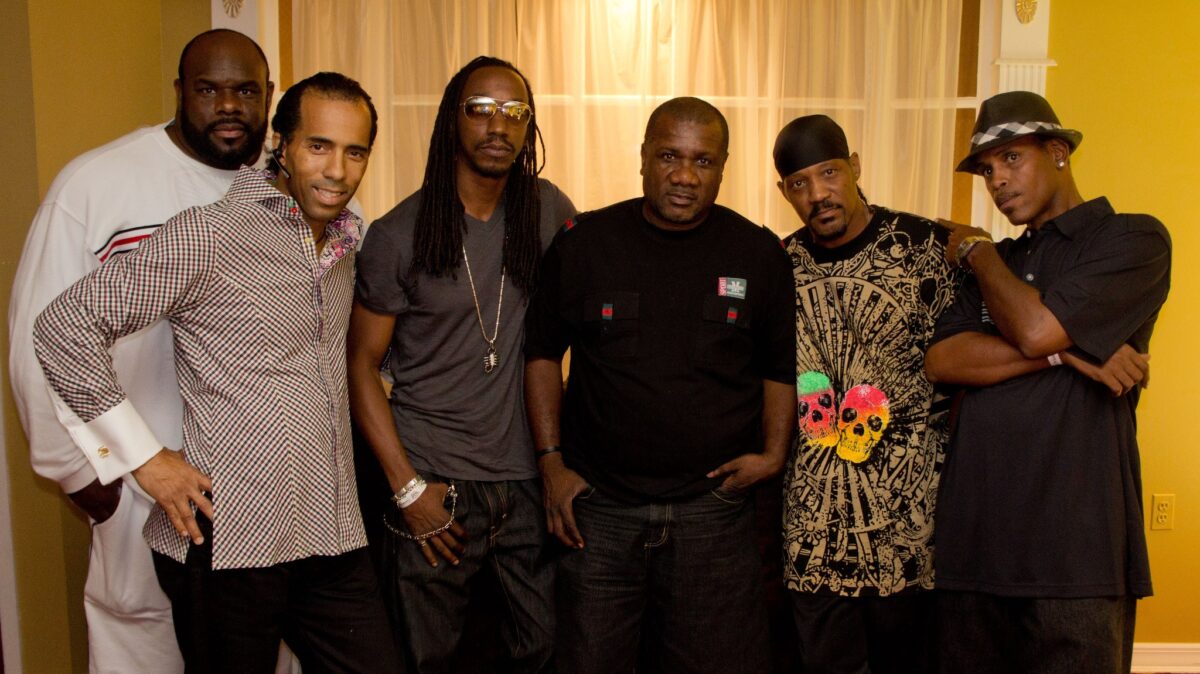 Footnotes:
1 William Reynolds and James K. Zimmerman, "Go-go, the funky, percussive music invented in Washington, D.C.," National Museum of American History, June 9, 2015, https://americanhistory.si.edu/blog/go-go-washington-dc.
2 "An Overview of Go Go," Teach the Beat/The Beat, 2013, https://www.thebeatisgogo.com/about-go-go.
3 Reynolds and Zimmerman, "Go-go…D.C.," 2015.
4 "Overview of Go-go," Teach the Beat, 2013.
5 Andrea Noble, "P.G. cracks down on clubs beset by violence," The Washington Times, December 18, 2011, https://www.washingtontimes.com/news/2011/dec/18/pg-ordinance-cracks-down-on-clubs-beset-by-violenc/.
6 Elizabeth Flock, "How go-go, the music of the nation's capital, is trying to go mainstream," PBS News Hour, June 5, 2017, https://www.pbs.org/newshour/arts/go-go-music-wants-go-mainstream-can.
7 Alona Wartofsky, "How Two Distinct Go-Go Movements Are Changing D.C. Culture," Washington City Paper, October 17, 2019, https://www.washingtoncitypaper.com/arts/music/article/21092690/how-two-distinct-gogo-movements-are-changing-dc-culture.