Harlem Late Night jazz Presents:
HARLEM LATE NIGHT JAZZ​ Presents:
Jazz fusion is a musical genre that developed in the late 1960s when musicians combined jazz harmony and improvisation with funk, rock and roll, and R & B. The electric guitars, amplifiers, and keyboards that were popular in rock and roll and R & B started to be used by jazz musicians, particularly those who had grown up listening to rock and roll.
As in other Jazz genres Miles Davis pioneered. HIs album Bitches Brew (1969) abandoned "bop" and "cool" in favor of a funky rock and roll backbeat and bass guitar grooves. The album mixed jazz genres using a large ensemble with electronic keyboards. guitar, and a strong mix of percussion. Davis also drew on Soul and rock music by playing his trumpet through electronic effects and pedals. Although Bitches Brew gave him a gold record, its use of electric instruments and rock beats created consternation among some jazz critics, who accused Davis of betraying the essence of jazz. By the end of the first year, Bitches Brew sold 400,000 copies—four times the average for a Miles Davis album. Miles Davis dropped out of music in 1975, but his sidemen took advantage of the creative and financial vistas he had opened up. Herbie Hancock brought elements of funk, disco, and electronic music into commercially successful albums such as Head Hunters (1973).
The movement also introduced the use of the electric keyboard and bass to jazz. Like Hancock and Benson, Chick Corea had worked with Miles Davis. But, while Davis was dropping out, Corea was plugging in. In the early 1970s, he combined jazz, rock, pop, and Brazilian music in Return to Forever, a band which included Stanley Clarke on bass guitar and Al Di Meola on electric guitar. Also like Hancock and Benson, Corea seemed to divide the rest of his career into acoustic and electric, non-commercial and commercial, jazz and pop rock. English guitarist John McLaughlin, who was influenced by both Miles Davis and Jimi Hendrix, is also considered a pioneer.
The World Saxophone Quartet is also noteworthy. Led by jazz greats, baritone saxophonist Hamiet Bluiett, tenor saxophonist David Murray, and the alto saxophonists Julius Hemphill and Oliver Lake the quartet blazed new paths in 70s and 80s. Founded in 1977, The World Saxophone Quartet incorporated Free Jazz, R & B, Funk and African jazz into their music. They had a profound effect on the genre. The great baritone saxophonist Hamiet Bluiett, deceased 2018, is considered one the all time greats on his instrument.
Meanwhile, two other kinds of fusion music were also current. The most popular jazz fusion strain grew out of hard bop: the funky 1960s jazz of musicians such as saxophonist Joe Henderson, flutist Herbie Mann, alto saxophonist Hank Crawford, and the Crusaders. Their repertoires included original and popular Soul tunes over which they improvised jazz. In the 1970s, the CTI record label, in particular, offered this kind of fusion music on albums by Stanley Turrentine, Freddie Hubbard, and others. Less commercially successful was the free jazz fusion of Ornette Coleman's Prime Time group, beginning in 1973.1
Notable musicians of the jazz fusion movement include Miles Davis, Ornette Coleman, Hamiet Bluiett, Oliver Nelson, David Murray, Chick Corea, Weather Report, Herbie Hancock, the Jazz Crusaders, Hank Crawford, Herbie Mann, Bill Saxton, Wayne Shorter, Joe Zawinul, John McLaughlin, and the Yellowjackets, to name a few.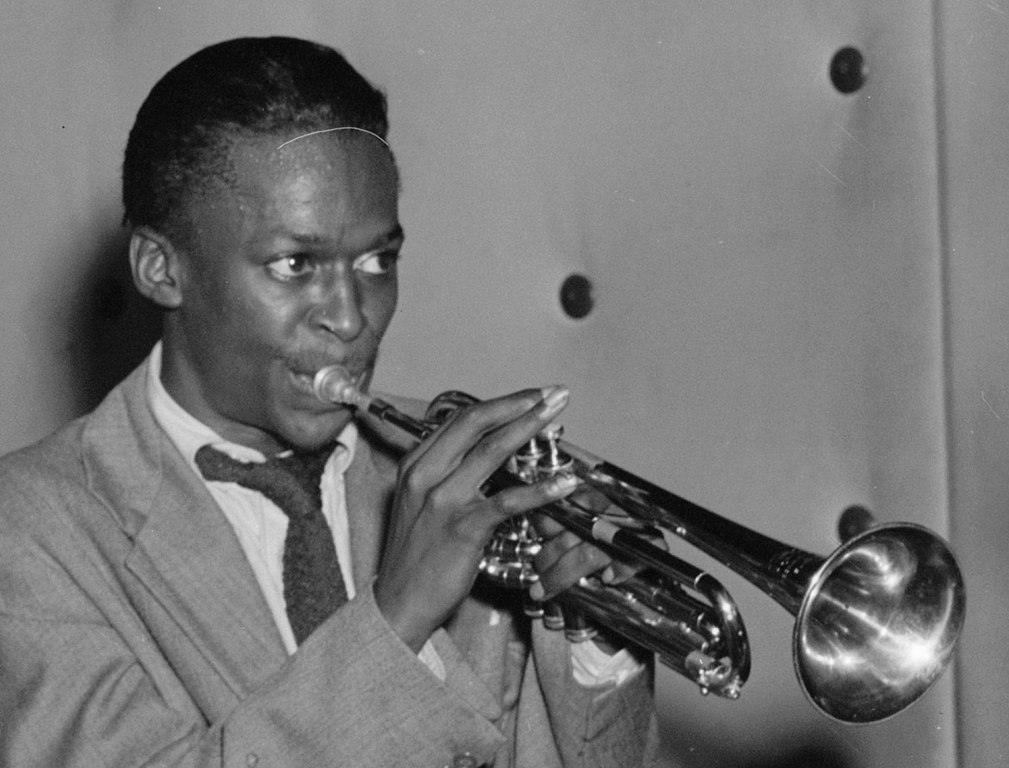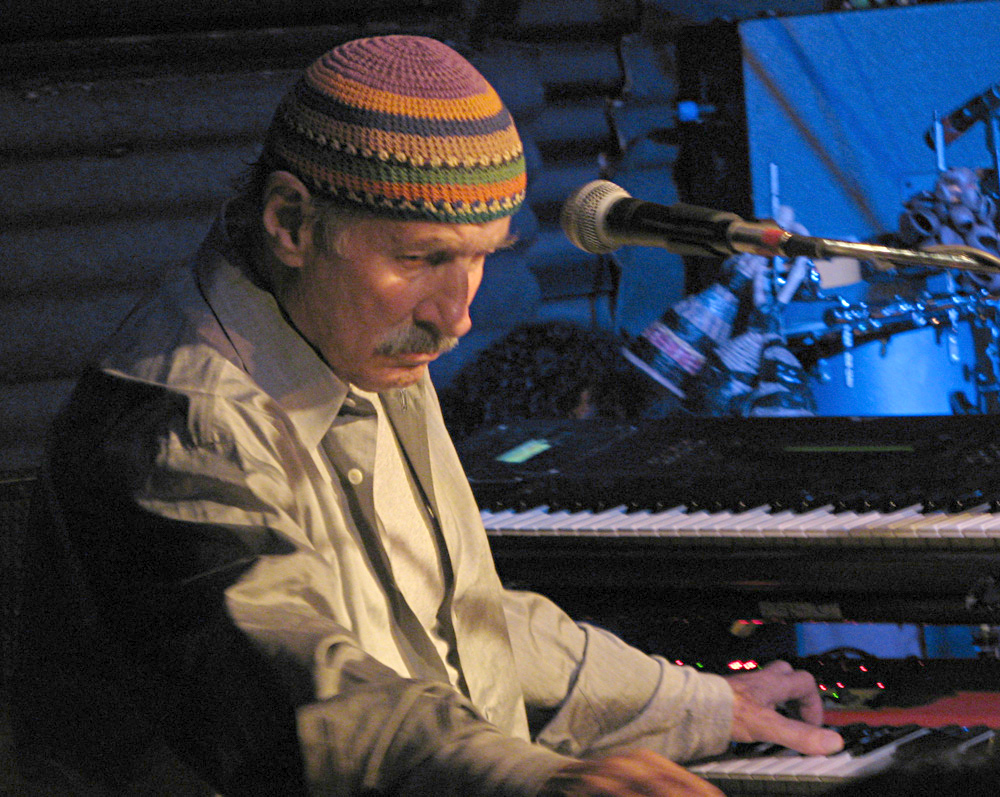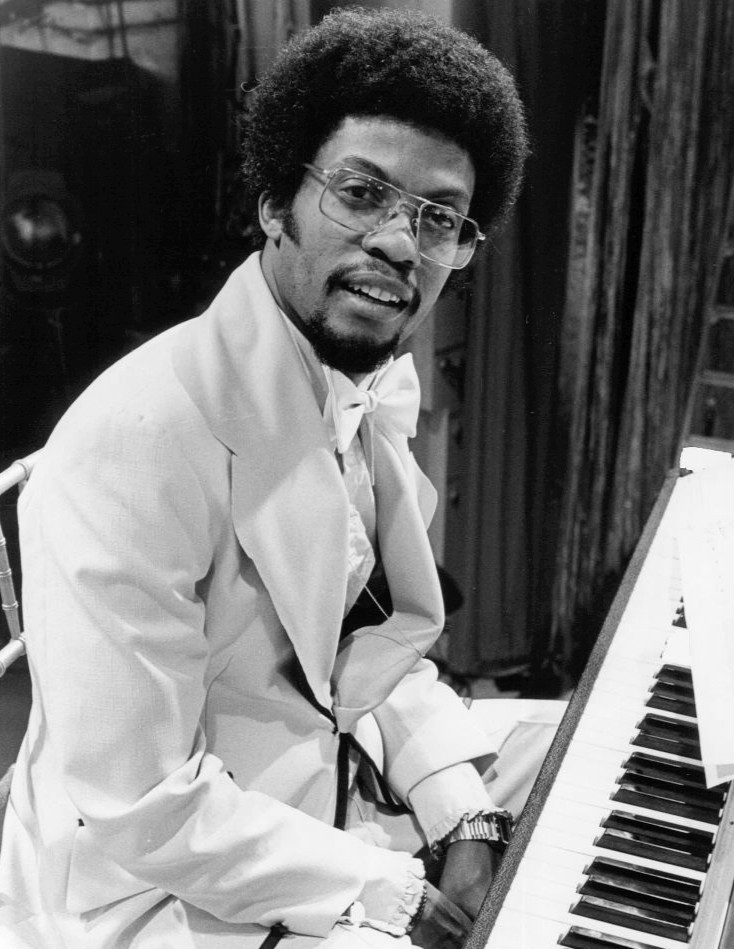 Footnotes:
1
J.D. Considine, "Miles Davis plugged in Review: The jazz legend's electric albums sparked controversy," Baltimore Sun, August 27,1997, https://www.baltimoresun.com/news/bs-xpm-1997-08-27-1997239004-story.html