Harlem Late Night jazz Presents:
HARLEM LATE NIGHT JAZZ​ Presents:
Reggae is a genre that was strongly influenced by American jazz and R & B, especially the New Orleans R & B practiced by Fats Domino and Allen Toussaint. Reggae evolved out of the earlier genres ska and rocksteady.1  Reggae literally means "rags" or "ragged clothes," though Bob Marley is said to have claimed that the word reggae came from a Spanish term for "the king's music." Reggae is deeply linked to the Rastafari, an Afrocentric religion which developed in Jamaica in the 1930s aimed at promoting Pan-Africanism. Reggae evolved from harmonic Rastafari roots to increasingly politicized lyrics that addressed social and economic injustice.2 3 4 Stylistically, reggae incorporates some of the musical elements of rhythm and blues, jazz, mento (a rural folk dance music), calypso, and traditional African folk rhythms. The African tradition of call and response can be found throughout reggae music.
In the mid-1960s, under the direction of producers such as Duke Reid and Coxsone Dodd, Jamaican musicians dramatically slowed the tempo of ska, whose energetic rhythms reflected the optimism that heralded Jamaica's independence from Britain in 1962. Bob Marley—reggae's greatest superstar—started making music in 1963 with the Wailers and forged a distinctive style that became popular with audiences worldwide. The Wailers released some of the earliest reggae records with famed producer Lee "Scratch" Perry.
Toots and the Maytals, "Do the Reggay," (1968) was the first popular song to use the word "reggae," effectively naming the genre and introducing the term globally. In 1972, another reggae superstar, Jimmy Cliff, gained international fame as the star of the movie The Harder They Come. A major force in the worldwide spread of reggae, this Jamaican-made film became a voice for the poor and oppressed.5
Reggae has spread to many countries across the world, often incorporating local instruments and fusing with other genres. Reggae in Africa was boosted by Bob Marley's visit to Zimbabwe in 1980.
Notable reggae pioneers include Bob Marley and the Wailers, Duke Reid, Coxsone Dodd, Jackie Jackson from Toots and the Maytals, Carlton Barrett, Jimmy Cliff, Paul Douglas, Winston Grennan, Sly Dunbar, Lee ("Scratch") Perry, Anthony "Benbow" Creary from the Upsetters, Prince Buster, Desmond Dekker, Ken Boothe, Joe Gibbs, King Tubby, Lloyd Knibb, and Lloyd Brevett from the Skatalites.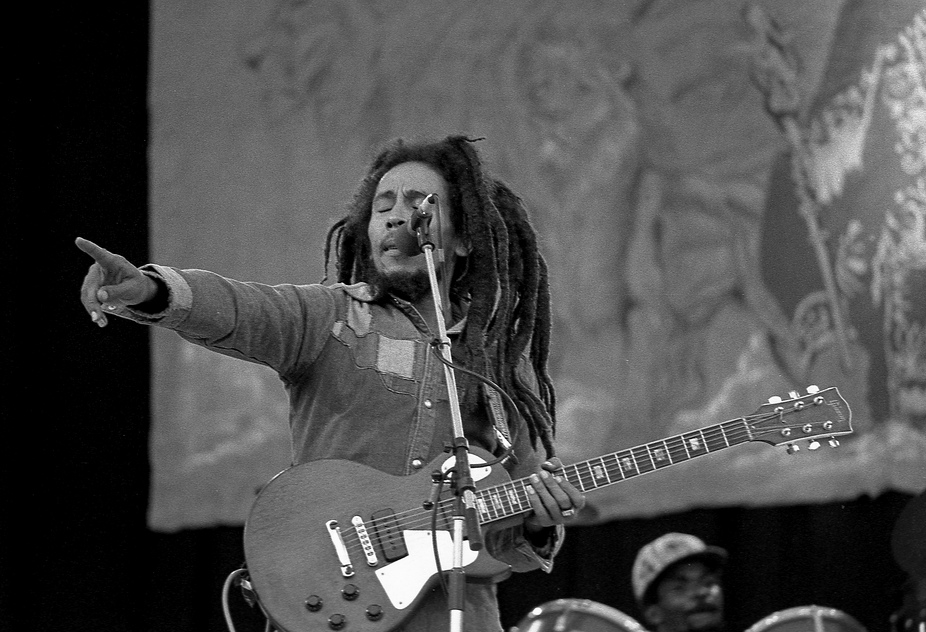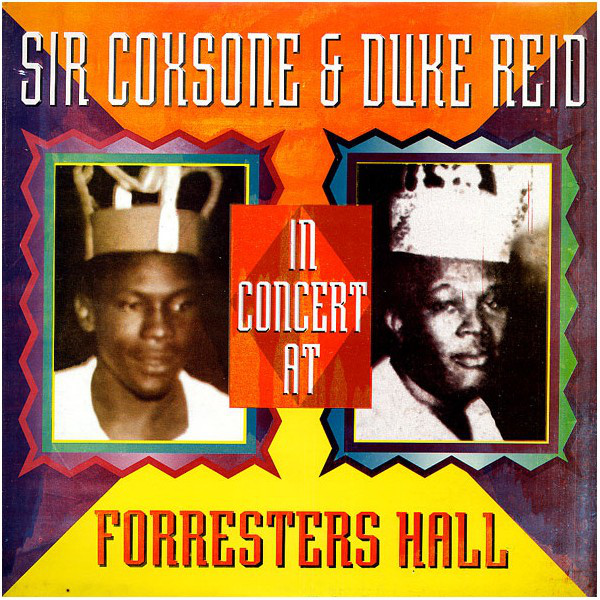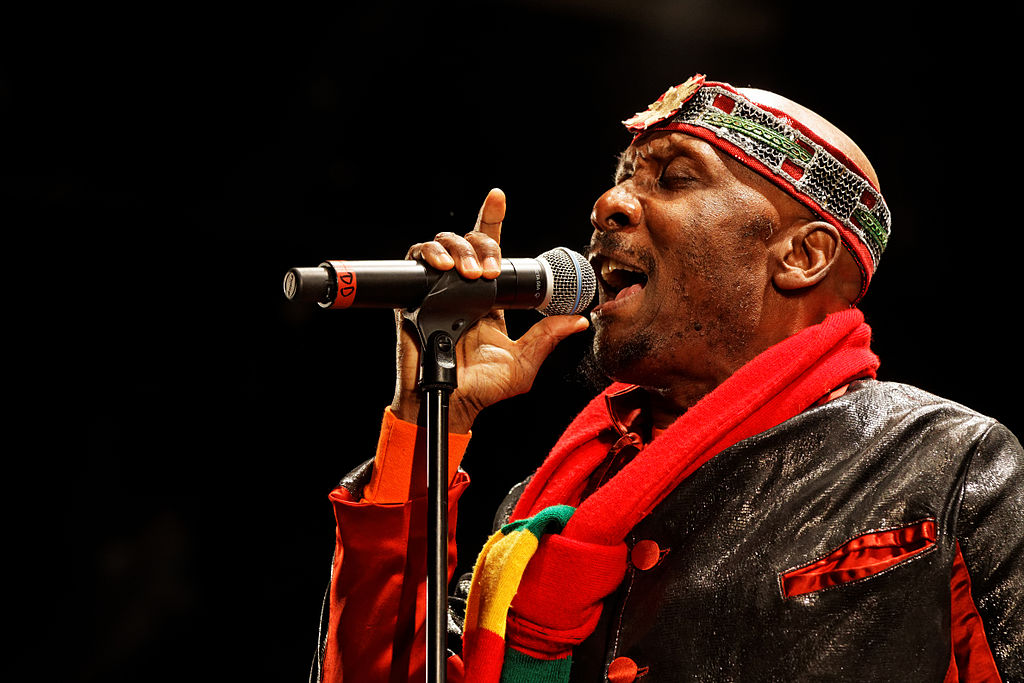 Footnotes:
1 Geoffrey Himes, "Return of Reggae," The Washington Post, January 28, 1979, https://www.washingtonpost.com/archive/entertainment/books/1979/01/28/return-of-reggae/.6e44ba54-146a-489c-9372-687187199467/.
2 Keith Q. Warner, "Calypso, reggae, and Rastafarianism: Authentic Caribbean voices," Popular Music and Society 12, no. 1(1988): 53-62, https://doi.org/10.1080/03007768808591306.
3 Glenn Earl, Bunn, "The Influence of Rastafarianism and Reggae Music on Jamaican and International Politics" (Thesis, St. John Fisher College, 2005).
4 Horace Campbell, "Rastafari as Pan Africanism in the Caribbean and Africa," African Journal of Political Economy 2, no. 1 (1988): 75–88.
5 Roger Steffens, "The Harder They Come 30 Years After," The Beat 22, no. 1 (2003)