Harlem Late Night jazz Presents:
HARLEM LATE NIGHT JAZZ​ Presents:
A style of modern jazz that emerged in the US after World War II, cool jazz was created in contrast to the bebop movement and is more laid-back, featuring slow or moderate tempos and formal arrangements, as well as certain elements of classical music. Although there were a number of musicians who helped create the cool jazz sound, one of the most influential was Lester Young. Young was a saxophone player who had a more relaxed style than many of his contemporaries, with a focus on smooth playing and a tendency to lag just behind the beat instead of pushing it ahead. He was also more focused on exploring and developing melody.1 Drummers played softer and less interactively than in bop, hard bop, and other modern styles that coexisted with cool.
In 1948, Miles Davis formed a nonet that included Mulligan, Konitz, and Evans. Capitol Records recorded the group. These recordings, originally issued as 78 rpm records, were later compiled as Birth of the Cool (1957). The Miles Davis Nonet's existence was brief, consisting only of a two-week engagement at the and the three recording dates that make up Birth of the Cool.2 However, this recording solidified cool jazz as a style. In 1958, Bill Evans joined Miles Davis' sextet, where he was to have a profound influence. In 1959, the band recorded Kind of Blue, the best-selling jazz album of all time.3
The first signs of these fresh musical sounds could be heard as early as 1941, particularly in works by such composer-arrangers as Buster Harding, Gerry Valentine, and Budd Johnson. Much recording activity and publicity surrounded a community of white jazz musicians, including Gerry Mulligan, Dave Brubeck, Shorty Rogers, and others who were based in California during the early and middle 1950s; thus, the label West Coast jazz was applied. However, neither black nor white disciples of tenor saxophonist Lester Young, who exerted enormous influence on the cool style, and trumpeter Miles Davis, himself a pioneer of cool, were located there.4
Musicians that drove the cool jazz movement include Miles Davis, Modern Jazz Quartet, Lester Young, Milt Jackson, Chet Baker, Dave Brubeck, Buster Harding, Gerry Valentine, Shorty Rogers, Budd Johnson, Gerry Mulligan, Bill Evans and vocalist Lillie-Mae "Betty Carter" Jones.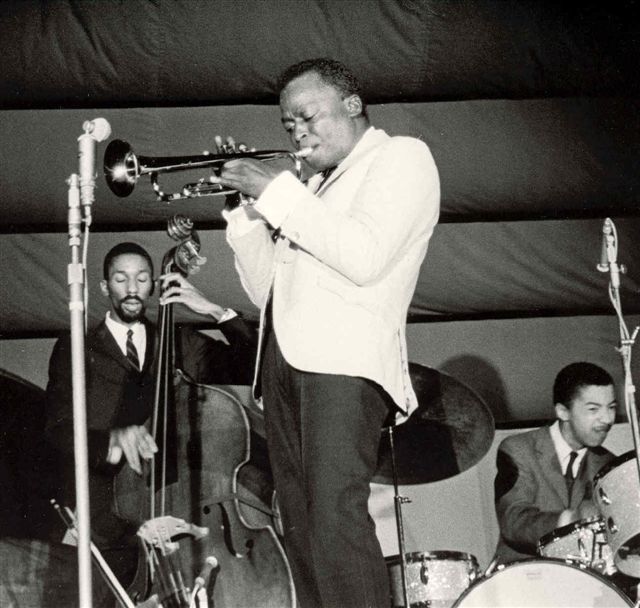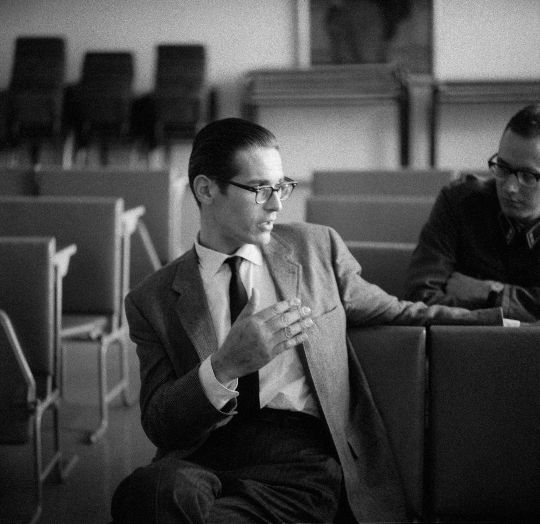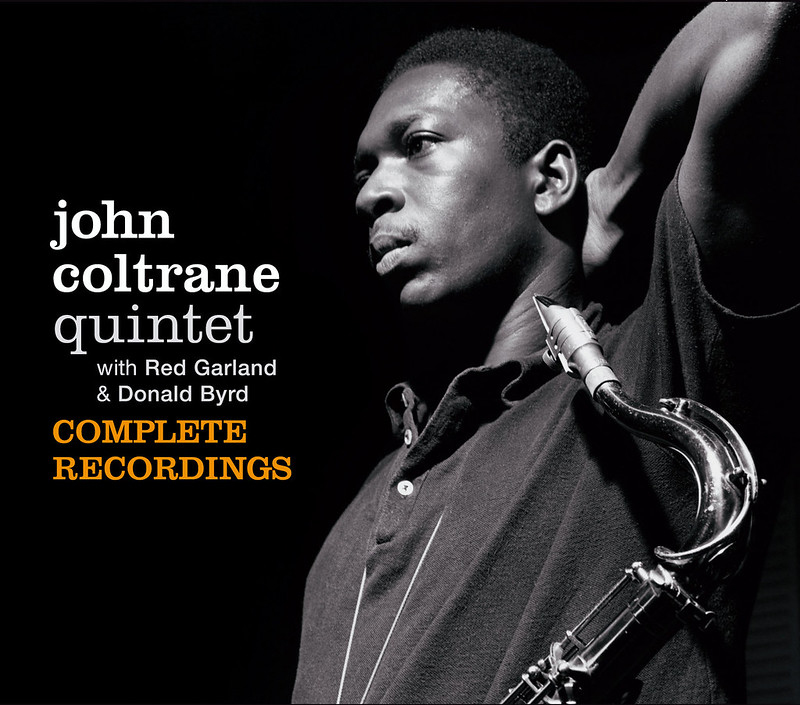 Footnotes:
1 Study.com, "Cool Jazz: History, Characteristics & Musicians," study.com, 2020, https://study.com/academy/lesson/cool-jazz-history-characteristics-musicians.html.
2 Roy Carr, "The Cool on the Coast," in A Century of Jazz: A Hundred Years of the Greatest Music Ever Made (London: Hamlyn,1997, 2006),  92–105.
3 Editors of Encyclopedia Britannica, "Cool Jazz," Encyclopedia Britannica, https://www.britannica.com/art/cool-jazz.
4 Ted Gioia, "Cool Jazz and West Coast Jazz," The Oxford Companion to Jazz (US: Oxford University Press, 2005), 332–342.