Harlem Late Night jazz Presents:
Harlem Stride/ Stride: 1925
HARLEM LATE NIGHT JAZZ​ Presents:
Harlem Stride/ Stride: 1925
Commonly referred to as stride, Harlem stride piano is a style of jazz piano that is a derivative form of Kansas City jazz and an extension of ragtime. According to historian Mervyn Cooke in his book Jazz, the next step after ragtime in the historical evolution of jazz piano was 1920s Harlem stride piano. It was in Harlem where this musical style was first created and developed—at rent parties, where pianists competed with one another and attempted to outplay their competitors. Attendees paid to be present at these "cutting contests," and that was the way musicians raised rent money.
The name "stride piano" came from the look of the striding motion of the pianist's left hand, with its constant alternation of bass note on beats one and three and mid-range chord on beats two and four. While this motion was also seen in ragtime piano music, the tempos in stride piano were considerably faster, tended to feature more notes, and were harmonically more adventurous; the right hand was also more inventive, improvisatory-sounding, and virtuosic than it was in ragtime. Additionally, in stride piano style, one began to hear greater incorporation of the occasional blues notes. Those most often mentioned as history's greatest early stride pianists were James P. Johnson, referred to often as the "Father of Stride Piano," Willie "The Lion" Smith, Charles "Luckey" Roberts, and Thomas "Fats" Waller. It is generally acknowledged that it was due mostly to the work of these pianistic jazz giants that stride piano style continued to be extremely popular into the 1930s and even the 1940s.1
According to musicologist David Schiff, American self-taught stride piano pioneer James P. Johnson was a prolific "invisible composer" of mostly unknown works, including an opera, piano concerto, symphony, sixteen musicals, 200 songs, and two-tone poems.2 Johnson's most well-known songs are "Charleston" from his Broadway show Runnin' Wild (1923), "If I Could Be With You One Hour Tonight," and his 1921 virtuoso stride piano masterpiece "Carolina Shout," one of the first jazz piano solos to have ever been recorded. But Johnson's greatest contribution to music may, perhaps, be that he and Jelly Roll Morton are considered the most significant bridge figures from the ragtime era to jazz.3
Notable musicians of the Harlem stride movement include James P. Johnson, Willie "The Lion" Smith, Fats Waller, Jelly Roll Morton, Art Tatum, Dick Hyman, and the beautiful Dorothy Donegan to name a few.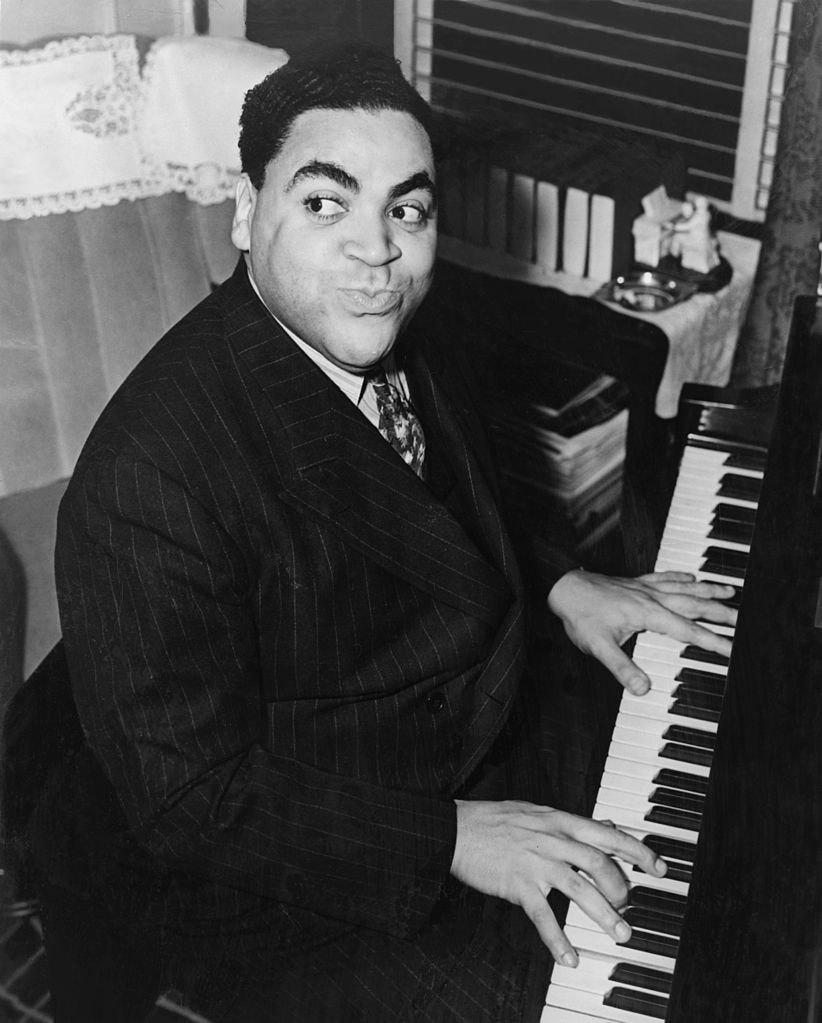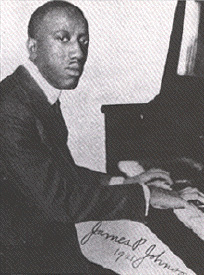 Footnotes:
1 Gunther Schuller, Early Jazz: Its Roots and Musical Development (New York: Oxford University Press,1986), 216, 221.
2 David Schiff, "A Pianist With Harlem on His Mind," New York Times, February 16, 1992.
3 Lee Evans, "Hitting That Stride,"JaZZed magazine.com, http://www.jazzedmagazine.com/articles/focus-session/hitting-that-stride/.