Harlem Late Night jazz Presents:
HARLEM LATE NIGHT JAZZ​ Presents:
Kansas City is world-renowned for its rich jazz and blues legacy. Blues formed the basic vocabulary for KC-style jazz. Blues singers of the 1920s and ragtime music greatly influenced the music scene, evolving eventually to Kansas City jazz—a new kind of blues that jumped with a jazz sound. In fact, the city's first jazz recording by Bennie Moten in 1923 was "Evil Mama Blues." Settings such as dance halls, cabarets, and speakeasies fostered the development of this new musical style. In the early days, many jazz groups were smaller dance bands with three to six pieces. By the mid-1920s, the big band became the most common. Kansas City jazz flourished in the 1930s, mainly as a result of political boss Tom Pendergast. During prohibition, he allowed alcohol to flow in Kansas City. This "wide-open" town image attracted displaced musicians from everywhere in mid-America. Only in Kansas City did jazz continue to flourish during the Depression. At one time, there were more than 100 nightclubs, dance halls, and vaudeville houses in Kansas City regularly featuring jazz music.1
Legends like pianist-bandleader Count Basie, saxophonist-bandleader Andy Kirk, singer Big Joe Turner, trumpeter Oran Thaddeus "Hot Lips" Page, and pianist-bandleader Jay McShann all played in Kansas City. A saxophone player named Charlie Parker began his ascent to fame here in his hometown in the 1930s. Kansas City's 12th Street became nationally known for its jazz clubs. At its height, 12th Street was home to more than fifty jazz clubs. Just six blocks to the south, jazz also flourished at 18th & Vine, which became nationally respected as the epicenter of the city's African American community.2
Kansas City jazz burst on to the national scene in 1936 when record producer John H. Hammond discovered Kansas City talent in the shape of Count Basie.
Notables of Kansas City jazz include pianists Pete Johnson and Mary Lou Williams, singer Big Joe Turner, trumpeter Oran "Hot Lips" Page, saxophonists Jimmy Smith, Buster Smith, Ben Webster, and Lester Young, bassist-bandleader Walter Page, saxophonist-bandleader Andy Kirk, and pianist-bandleaders Bennie Moten, Jay McShann, and Count Basie.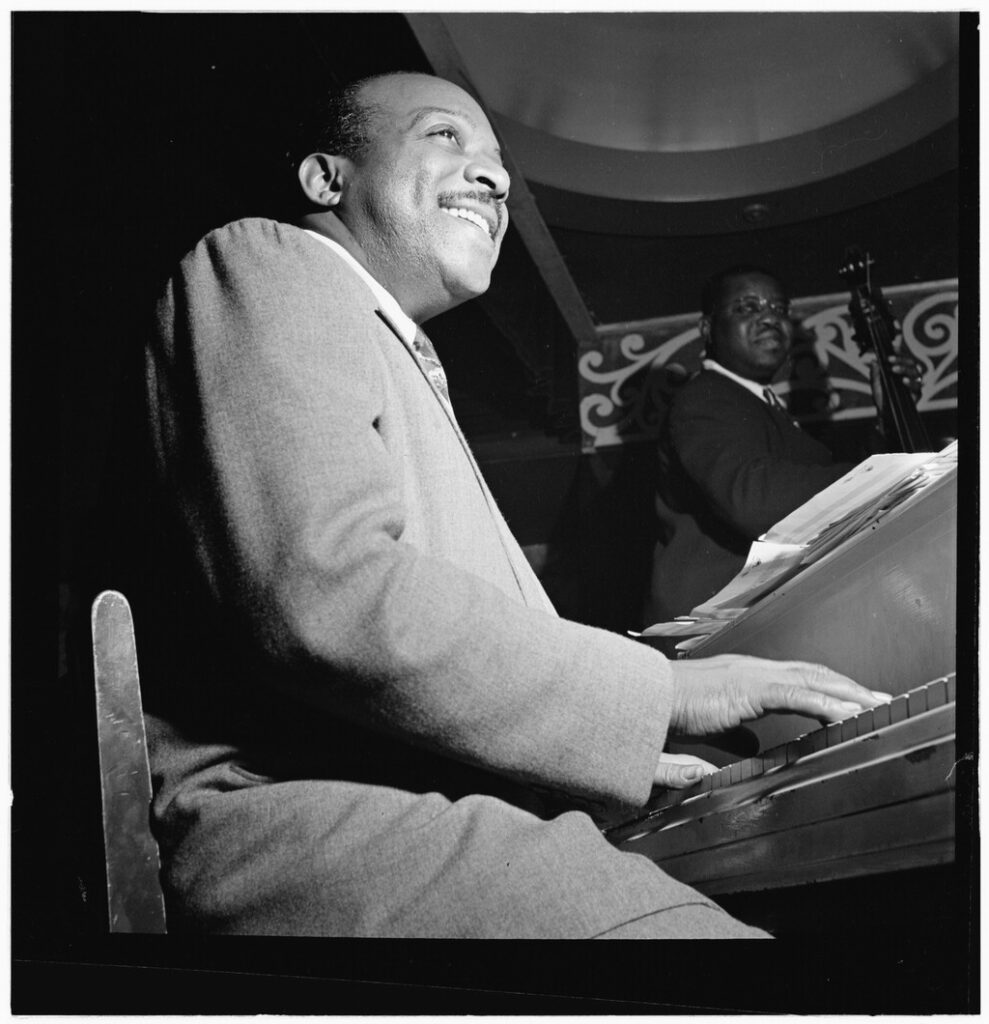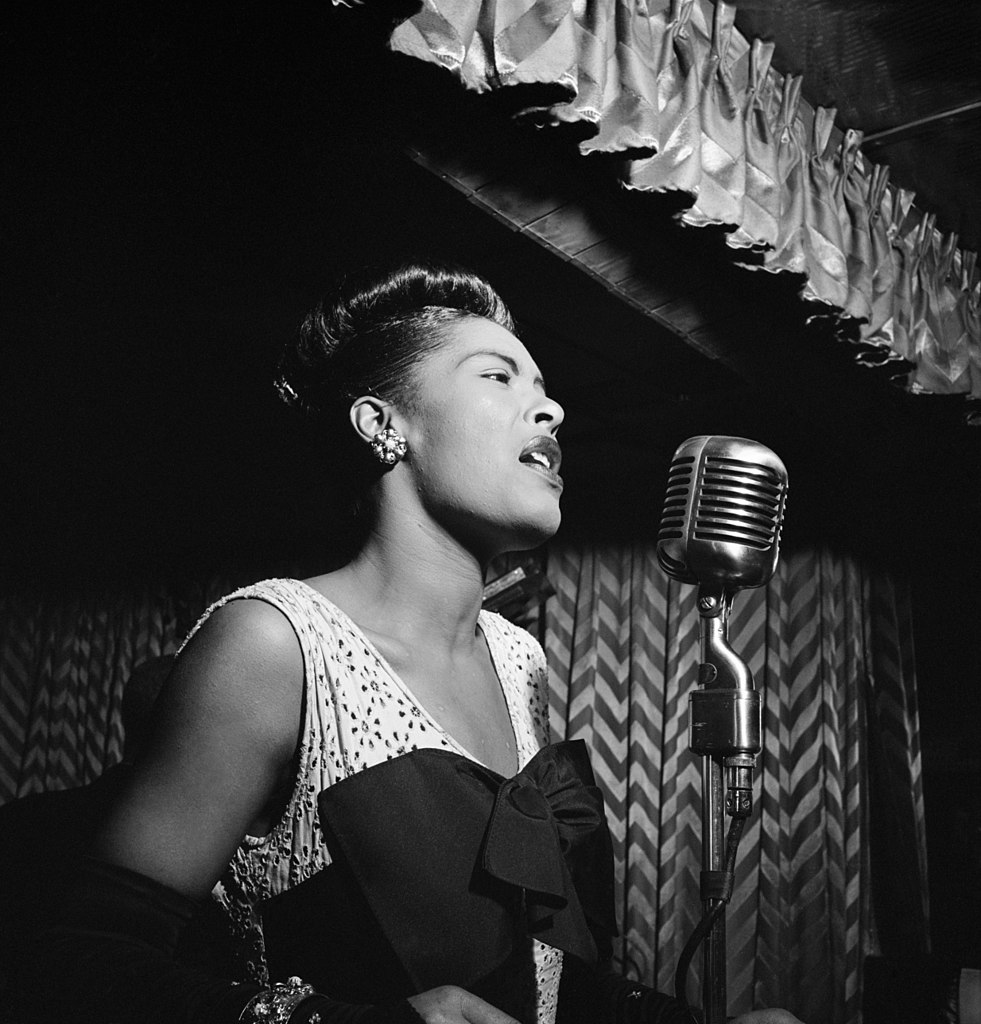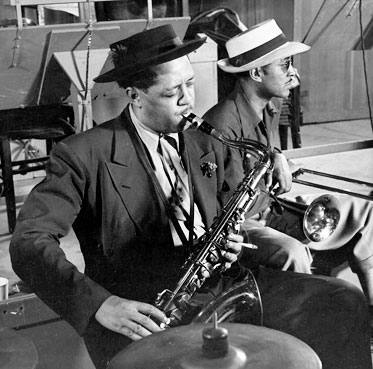 Footnotes:
1 Editors of Encyclopedia Britannica, "Kansa City Style," Encyclopedia Britannica, https://www.britannica.com/art/swing-music.
2 VisitKC.com,"The History of Kansas City Jazz," https://www.visitkc.com/visitors/things-do/history-kansas-city-jazz.