Harlem Late Night jazz Presents:
HARLEM LATE NIGHT JAZZ​ Presents:
"Mainstream jazz" is a term established in the 1950s by music journalist Stanley Dance, who considered anything within the popular jazz music of the swing era "mainstream." Another way to describe mainstream jazz is music that does not incorporate the bebop style.1 Mainstream jazz was used to describe the type of music trumpeter Buck Clayton and his contemporaries, veterans of the swing era, were playing in the 1950s. Rather than modernize their styles and play bebop or join Dixieland bands (which some did on a part-time basis to survive), the former big-band stars—which included players like Coleman Hawkins, Lester Young, Harry "Sweets" Edison, and Roy Eldridge—jammed standards and riff tunes in smaller groups.
Mainstream jazz was largely driven by singers. Many vocalists from the swing era sang with these smaller bands and continued to sing the "standards." Ella Fitzgerald, dubbed the "First Lady of Song," set the gold standard in the art of jazz singing. Ella was one of a myriad of great female vocalists of the era, including Sarah Vaughn, Peggy Lee, Billie Holiday, Anita O'Day, Helen Merrill, Dakota Staton, and Carmen McRae. Nat "King" Cole was perhaps the greatest male singer of the era, but Frank Sinatra, the "Chairman of the Board," dominated record sales and was a key figure in making jazz a part of pop culture. Other great male vocalists of the period include Oscar Brown, Jr., Billy Eckstine, Mel Tormé, Joe Williams, Andy Bey, "Bing" Crosby, Johnny Hartman, Arthur Prysock, and Jimmy Scott.
During the 1950s and '60s, jazz music was ubiquitous. Mainstream jazz was on the radio, jazz records were sold in stores, and Hollywood frequently incorporated jazz into television shows and films. It wasn't until artists like Elvis Presley and other rock and roll and R & B influences became more prevalent that mainstream jazz became less desirable.2 By the mid-60s, mainstream jazz was completely overshadowed by other styles, and its original players gradually passed away.
Other notables are Gene Harris, Lionel Hampton, Benny Carter, Duke Ellington, Count Basie, Johnny Hodges, Benny Goodman, Tony Bennet, and Chet Baker.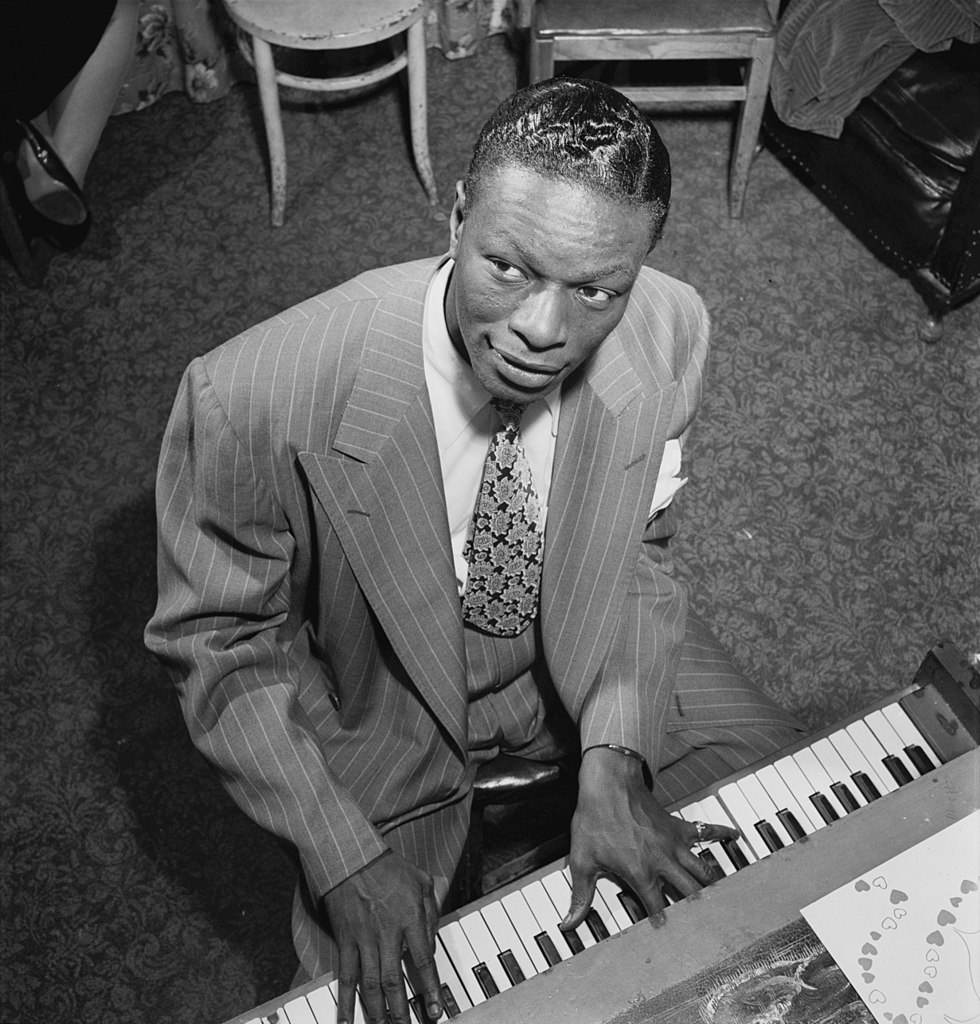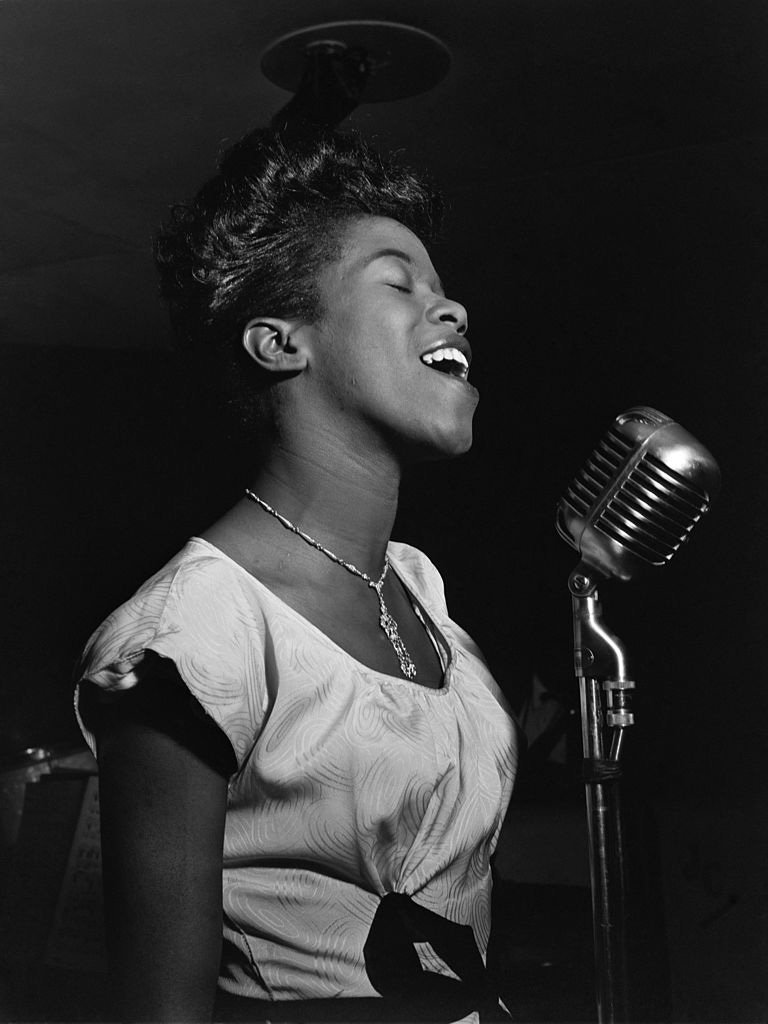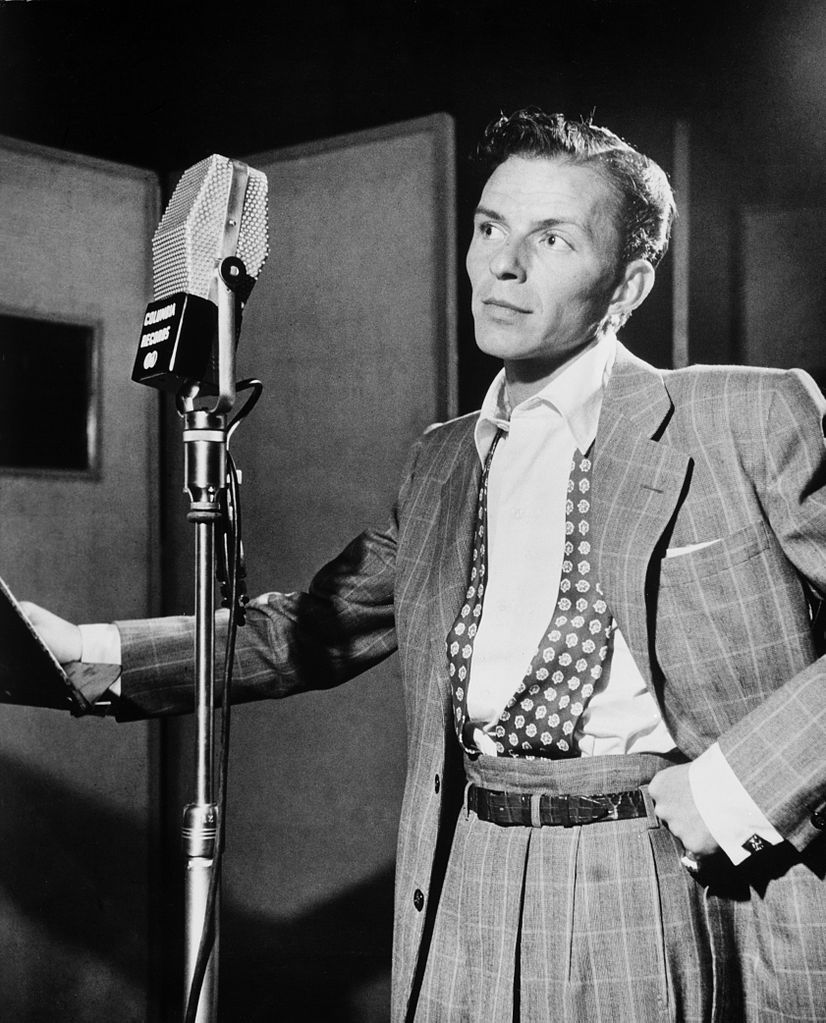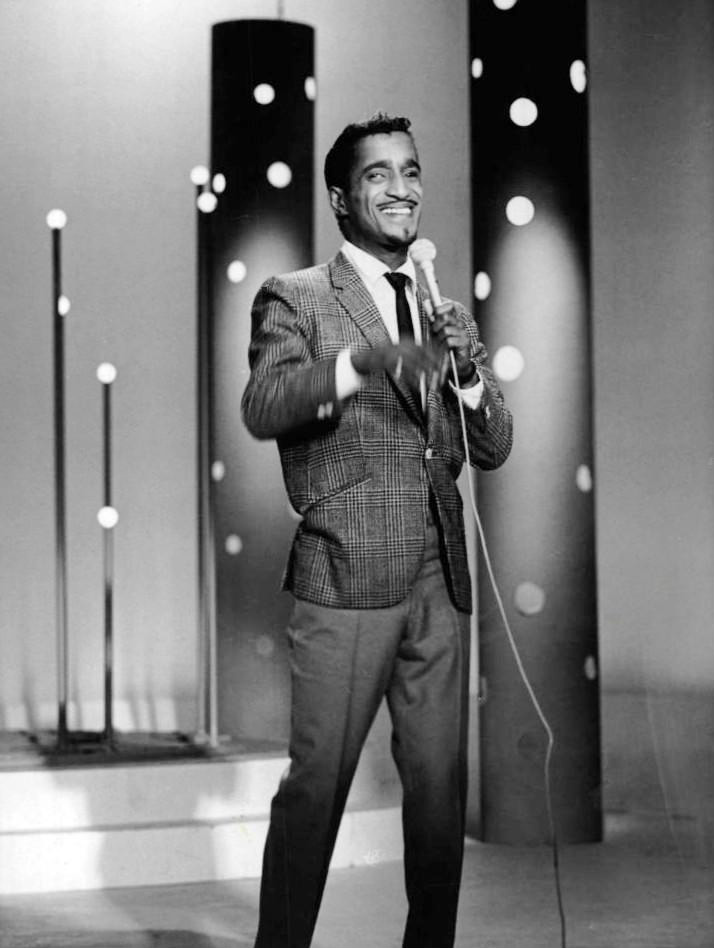 1 Barry McRae, "Sound Investment: Mainstream," Jazz Journal International 58, No. 8 (August 2005),1-10, https://openmusiclibrary.org/article/773994/.
2 Alan Stanbridge, "From the Margins to the Mainstream: Jazz, Social Relations, and Discourses of Value," Critical Studies in Improvisation 4, no. 8 (2008), https://doi.org/10.21083/csieci.v4i1.361.