Harlem Late Night jazz Presents:
HARLEM LATE NIGHT JAZZ​ Presents:
Originally called "race music" because of its African American origins, rock and roll is a form of popular music that emerged in the United States in the late 1940s and early '50s. Fats Domino was asked about the music's origins in a '50s television interview. "Rock and roll is nothing but rhythm & blues," he responded with characteristic candor, "and we've been playing it for years down in New Orleans."1
St. Louis, though, is often cited as the cradle of rock and roll. The most widely held belief is that the first rock and roll single was 1951's "Rocket 88," written by Ike Turner and sung by Jackie Brenston (the saxophone player from Turner's backing band, the Kings of Rhythm)2, though this is certainly debatable. Other artists with early rock and roll hits included Chuck Berry, Bo Diddley (Ellas McDaniel), Little Richard, Jerry Lee Lewis, and Gene Vincent.3 Chuck Berry's 1955 classic "Maybellene," in particular, features a distorted electric guitar solo with warm overtones created by his small valve amplifier. However, the use of distortion was predated by electric blues guitarists such as Joe Hill Louis, Guitar Slim (Eddie Jones), Willie Johnson of Howlin' Wolf's band, and Pat Hare. The latter two also made use of distorted power chords in the early 1950s. In 1955, Bo Diddley introduced the "Bo Diddley beat" and a unique electric guitar style.4
White Americans enjoyed the sounds of rhythm and blues, but the genre and its black artists were only played on "race music" stations. Gradually, it became evident to the music industry that not only blacks but also whites were also buying these records and listening to "race music" radio. Then, in 1954, a Cleveland disk jockey named Alan Freed decided to play black artists' music on his radio station. By calling it rock and roll, Freed was able to get sponsors. Because of this success, many artists—both black and white—used the phrase and developed singles considered rock and roll. This was the catalyst for the explosion that followed: black musical styles were taken up by white musicians.
Keith Richards proposes that Chuck Berry developed his brand of rock and roll by transposing the familiar two-note lead line of "jump blues" piano directly to the electric guitar, creating what is instantly recognizable as rock guitar. Jimmy Preston's "Rock the Joint" (1949), which was later covered by Bill Haley's "Rock Around the Clock" (April 1954), is generally recognized as an important milestone, but it was preceded by many recordings. Fats Domino's recording "The Fat Man" (1949), Sister Rosetta Tharpe's "Strange Things Happening Everyday" (1944), Goree Carter's "Rock Awhile" (1949), and Big Mama Thornton's "Hound Dog" (1952) were early hits among Black Americans.
In 1954, rock and roll exploded around an image: that of a handsome white singer, Elvis Presley, who "sounded like a black man." For decades, African Americans had used the term rock and roll as a euphemism for sex, and Presley's music oozed sexuality. Presley was hardly the only artist who embodied this attitude, but he was clearly a catalyst in the merger of black and white culture.5 During the 1960s, rock and roll was hit by a British invasion in the form of The Beatles and The Rolling Stones propelling the genre popularity with the general market. Today, rock music, which is a derivative (but distinctly separate) genre of rock and roll, is a global music phenomenon that fuses country, folk, and other ethnic musical elements with rock and roll.
Notable rock and roll musicians include Fats Domino, Ruth Brown, LaVern Baker, Etta James, Big Mama Thornton, Dinah Washington, Lloyd Price, Ike Turner, Elvis Presley, Joe Turner, Tina Turner, Louis Jordan, Ray Charles, Little Richard, The Beatles, Jerry Lee Lewis, Chuck Berry, Bo Diddley, and The Rolling Stones.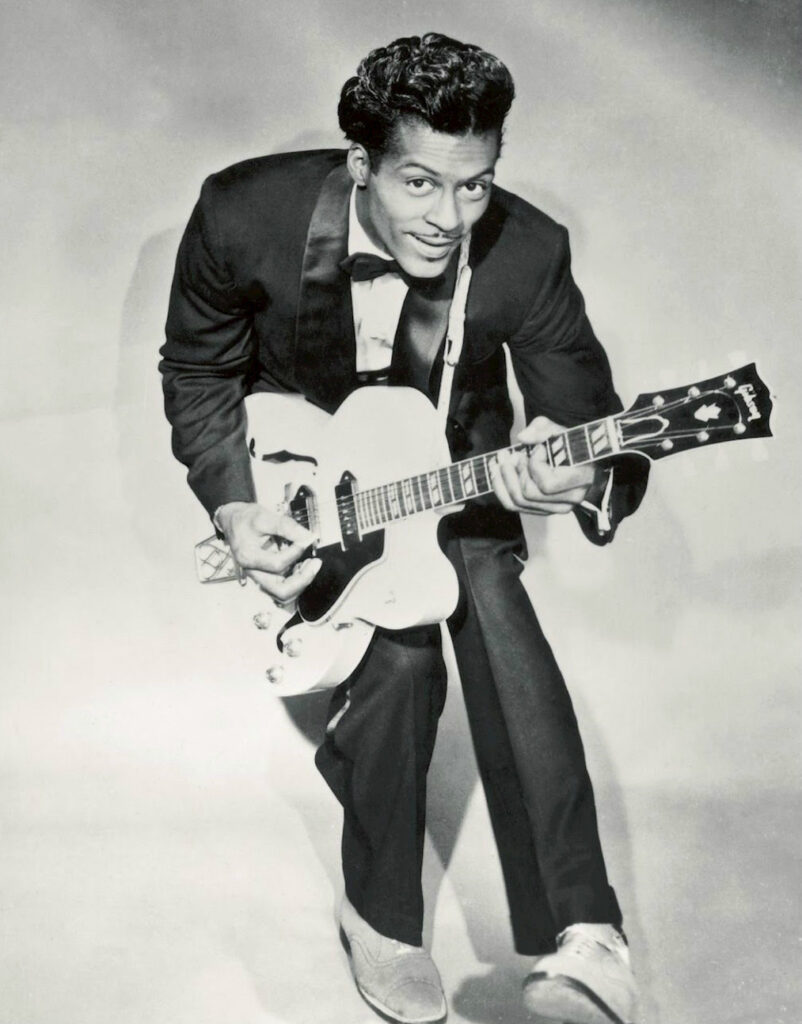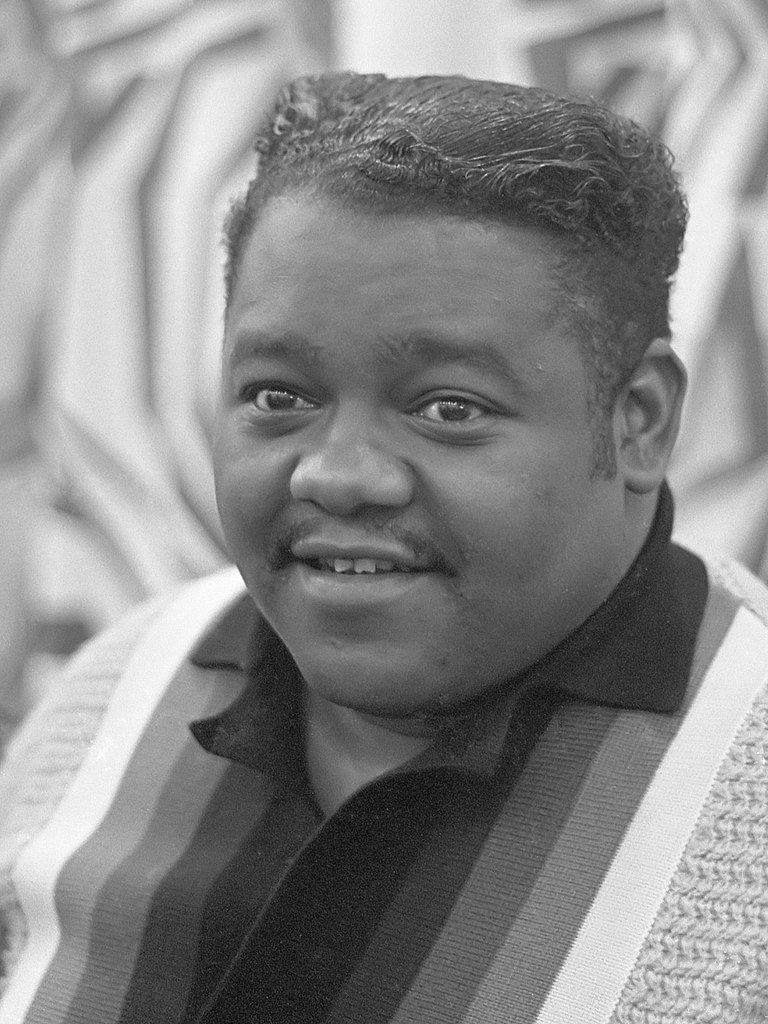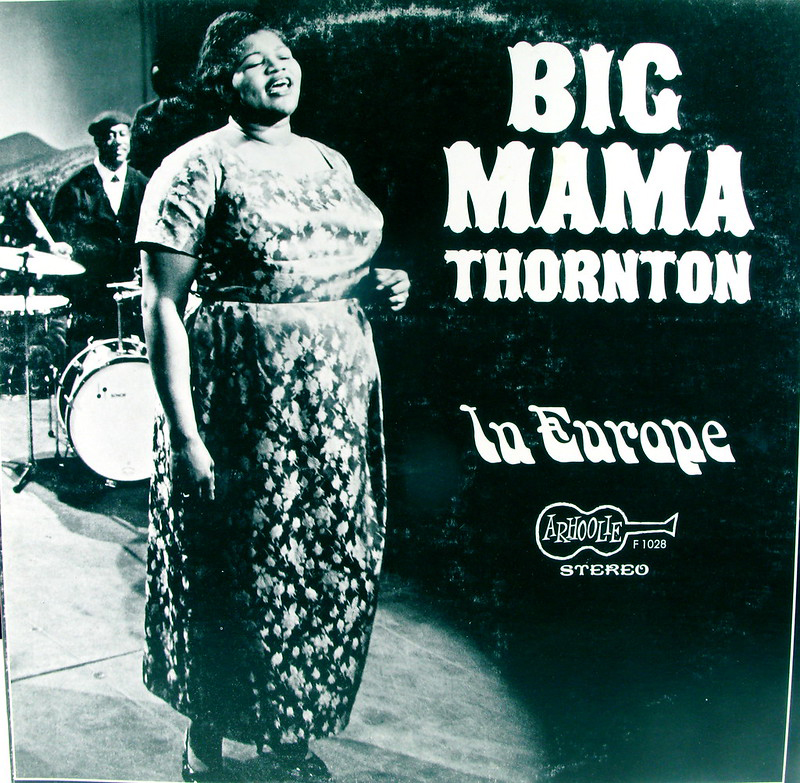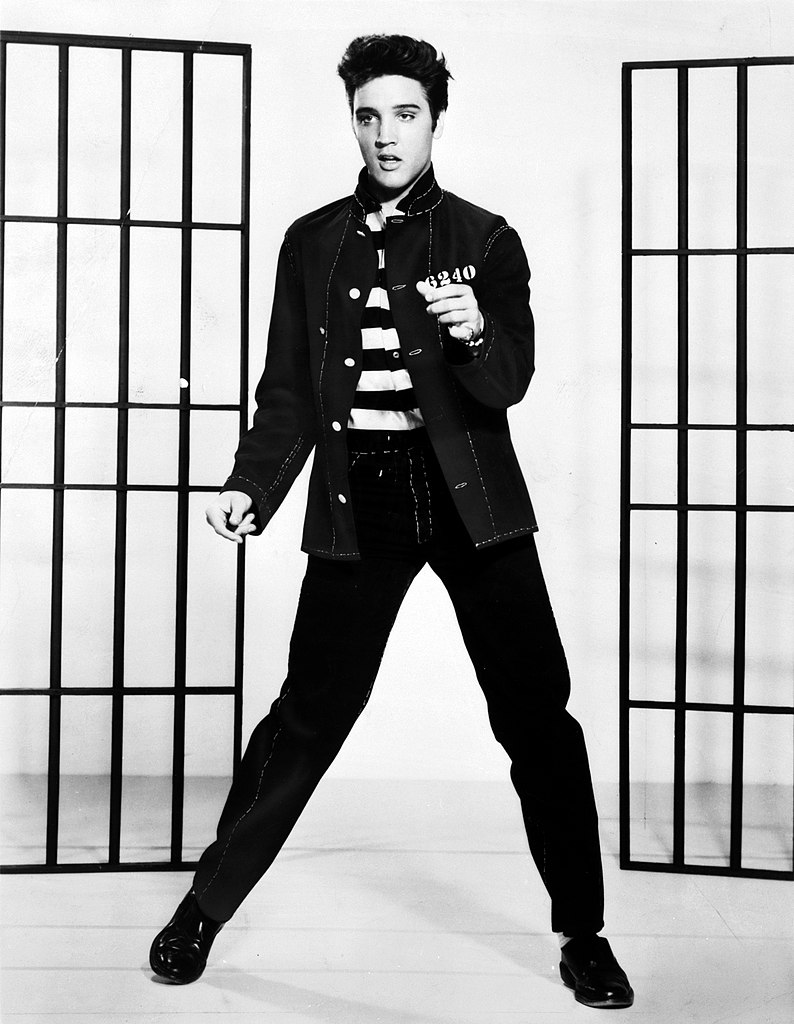 Footnotes:
1 Robert Palmer, "The 50s: A Decade of Music That Changed the World," Rolling Stone, April 19, 1990, https://www.rollingstone.com/music/music-features/the-50s-a-decade-of-music-that-changed-the-world-229924/.
2 Alexis Petridis, "Will the creator of modern music please stand up?" The Guardian, April 16, 2004, https://www.theguardian.com/music/2004/apr/16/popandrock.
3 M. Campbell, ed., Popular Music in America: and the Beat Goes On (Boston: Cengage Learning, 2008), 157–8.
4 Wikipedia contributors, "Rock and roll," Wikipedia, The Free Encyclopedia, https://en.wikipedia.org/w/index.php?title=Rock_and_roll&oldid=944190733.
5 Greg Kot, "Rock and roll: Early Style of Rock Music," Encyclopedia Britannica, 2019, https://www.britannica.com/art/rock-and-roll-early-style-of-rock-music.